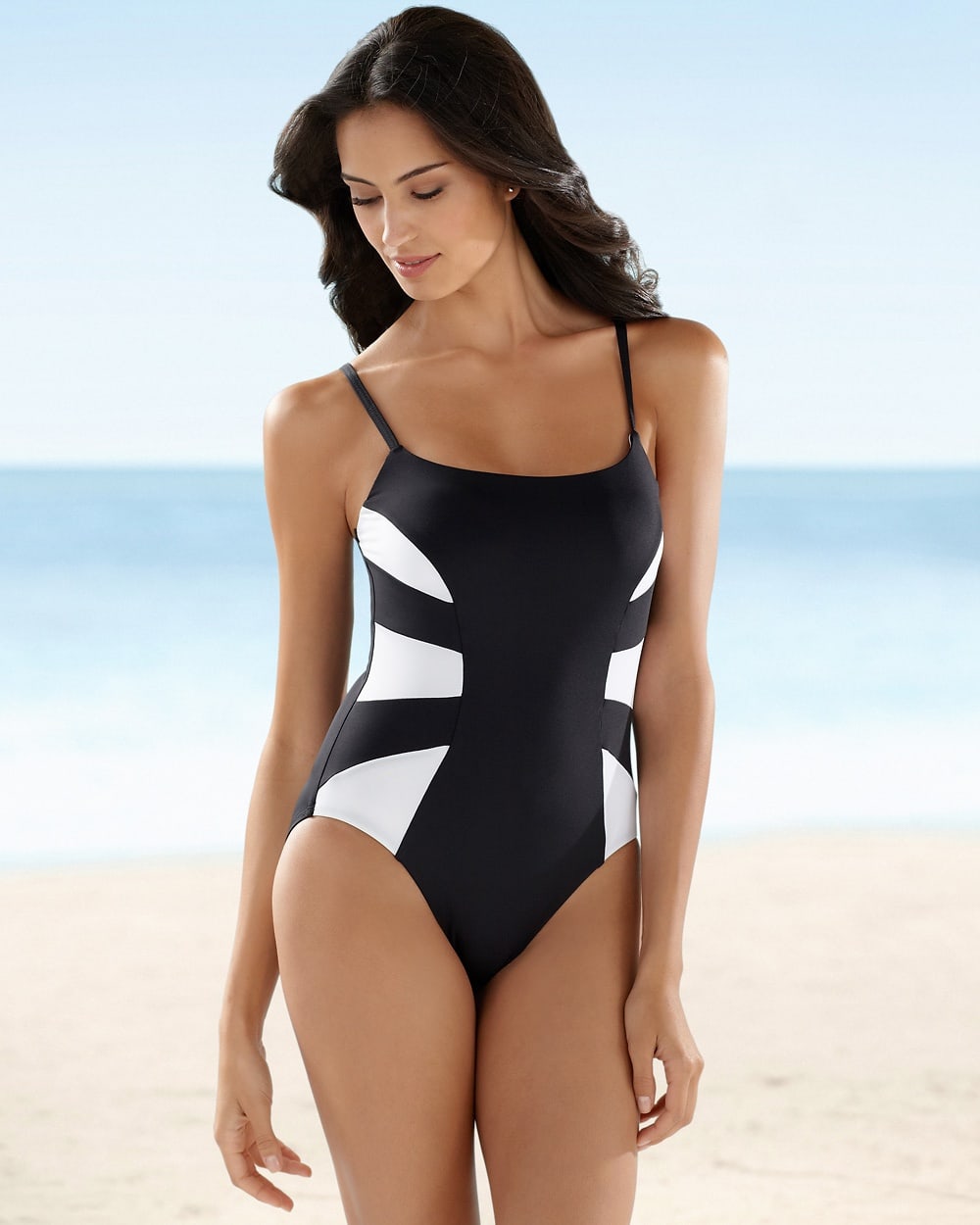 Shopping for swimsuits can be an unpleasant chore. You'll find yourself balancing in a sea of unflattering, fluorescent lights while trying on dozens of different styles and sizes. These tips will help you start your search for the perfect fit. You'll soon find a flattering, comfortable, and confident           Plus size swimwear that you love.
Common Misconceptions Regarding Plus Size Style
You can be held back by outdated advice on how to dress for a plus-sized woman. These rules are no longer relevant.
"Black is slimming." Black and other dark colors can be slimming. You don't have to live a life filled with somber colors. You can experiment with colors and prints that make your heart happy. You can express your personality and look amazing with the right swimwear. What is slimming? Confidence.
"Hide your body with loose shapes." Baggy clothes only highlight bumps and make it obvious that you are trying to hide them. There are parts of our bodies that we love, even if we don't have the perfect physique. Your body is beautiful!
"Plus-size swimwear is of very bad  quality." In recent years, the plus-size style has advanced significantly. Designers realize that every woman deserves beautiful, well-made clothes. Saint Somebody offers a great plus-size swimwear line, which is of the same quality as their other designs. There are now more beautiful and flattering swimsuits on the market. You deserve to find something that you love.
Swimsuits For Different Body Types
Accent your best feature. There are many tips and tricks for plus-size women. It's important to be aware of the best ways to highlight your assets. You can click here to find great tips to reduce your stomach.
A belted or wrap swimsuit will highlight your waistline.
A strong fabric, wide straps, and underwire cups will give you a beautiful bust. To frame your cleavage, a halter-style top is an excellent choice.
A bikini can help you achieve an hourglass figure. High-waisted bottoms emphasize your curves and provide coverage for your stomach. A tankini is a great option if you don't feel comfortable wearing a bikini top.
A flattering look can be achieved by a lower leg opening. A v-neck can help to break up a blocked look. Boyshorts can widen your hips. A skirted bottom may be more comfortable if you are trying to balance a fuller top.
A little skin makes you look confident and sexy. For a more feminine look, a suit with mesh panels or cutouts is a good choice. Anne Cole Plus, Allure PLUS has suits in this style.
Swimwear Guidelines To Live By
These are some tried-and-true tips to remember as you shop for swimwear.
Fit is more important than size. Different manufacturers have different sizes. Don't be discouraged if the number on your swimsuit is larger than what you normally wear. These aren't normal things, and you deserve the best fit regardless of what size it is.
Your swimsuit should be comfortable to wear. It's not for a photoshoot you are just using it to have fun. You can move around in it, but make sure it doesn't slip.
You can buy your tops and bottoms separately. There are very few women who have the same size top and bottom. You can buy the parts separately if you choose a tankini or skirtini. This ensures you get the perfect fit and allows you to create different looks. You might want a flirty skirt and a standard bottom the next day. You can try different silhouettes. You don't have to wear the same look as you are used to. Try something new and different. You may be amazed at the results you can achieve!
Find something that you love. It will make you feel more confident if it has a small detail that delights you, such as a flattering neckline or shirring that makes it look like a 1950's movie star. Swimwear should be fun.